Ancient Olympia
Ancient Olympia, birthplace of the Olympic Games, housed the grand Temple of Zeus and the renowned stadium, where athletes competed for glory and honor, creating a lasting legacy in the world of sports.
Kalogria Beach – Our natura 🌱 protected area
This coastal gem offers a serene retreat, boasting soft golden sands that meet the shimmering crystal-clear waters of the Mediterranean Sea.
Surrounded by verdant greenery and framed by majestic cliffs, Kalogria Beach presents a picture-perfect setting that is both tranquil and breathtaking. Visitors are invited to immerse themselves in the soothing embrace of nature, finding solace and rejuvenation in this idyllic paradise.
This particular beach (Matzakoura Beach) is located in Agios Andreas 2kms away Katakolo Port.
Katakolo is a small port town located on the western coast of the Peloponnese near Pyrgos town in Greece. 
Cruise ships began docking at Katakolo Port in the late 20th Century to allow passengers to visit Olympia and explore the surrounding region. This trend has continued into the 21st century.  
The area of Agios Andreas (2km away from the Katakolo Port) is one of the most beautiful in the whole Ionian sea and has crystal clear waters.
  -What if we told you that this unique beach can give yourself a personal spa treatment? That's right! At Matzakoura Beach in Agios Andreas  and you can cover yourself in clay, stand in the warm Greek sun, and let your body soak in all the powerful minerals. At least we do it sometimes 😅
Leventochori Beach
You can find a canteen by the sea, or you can just bring your own umbrella and enjoy the beach.
In this village you can find one of the most tasty and beautiful taverns in the area. Be sure to visit them
Spiantza (12km of sandy Coast)
The most value for money option to enjoy the sea , the coffee , the food, the ice cream. Try to find our unique greek canteens and taverns around the area and feel like a Greek. Ask the locals , dont be afraid , they are always willing to help.
Best Souvlaki 🌯 in Patras
Highly recommend if you are searching for the best traditional Greek food in Patras.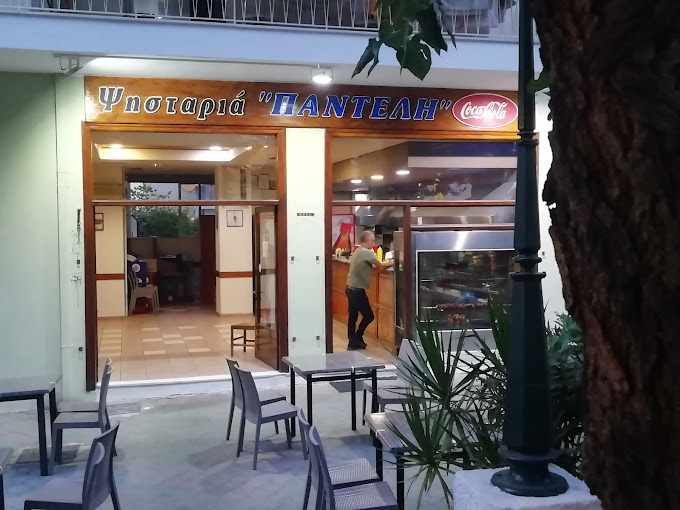 Remember to check opening hours and days. *They are closed on mornings and on Sundays
Be sure to try 'kontosouvli chicken in pita bread'.
Google map link : https://goo.gl/maps/iU7xewnvE11LrR4b9